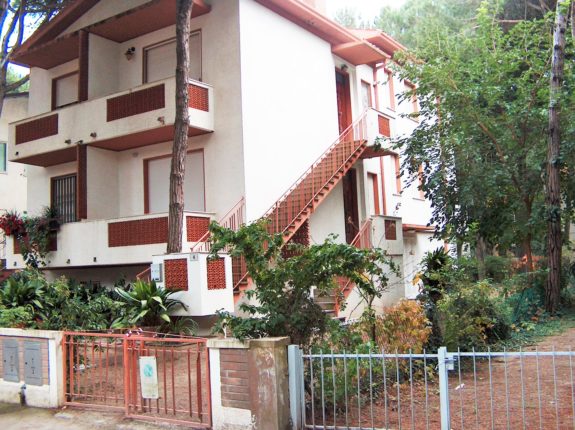 It is built amongst the pine trees, away from the traffic and near to the sea (50 m) and to the shopping centre.
It is situated in a strategical position for what concerns: quiet, sea, services and the pedestrian precint of Lido degli Estensi.
On the first floor: it's made up of one double bedroom with balcon, and one bedroom with two single bed , kitchen, dining-room with balcon, sofa bed, bath with shower box.
Parking space
washing machine
TV sat
freezer
air conditioning
common garden.
https://www.google.it/maps/place/Via+Panaro,+2,+44022+Lido+degli+Estensi+FE/@44.664591,12.2427284,17z/data=!3m1!4b1!4m5!3m4!1s0x477ddfb15c8d659b:0xbaf7a7bcabf74431!8m2!3d44.6645872!4d12.2449224
Number of people housed:
4+2